US AutoLogistics expands affiliated company to gain more transportation business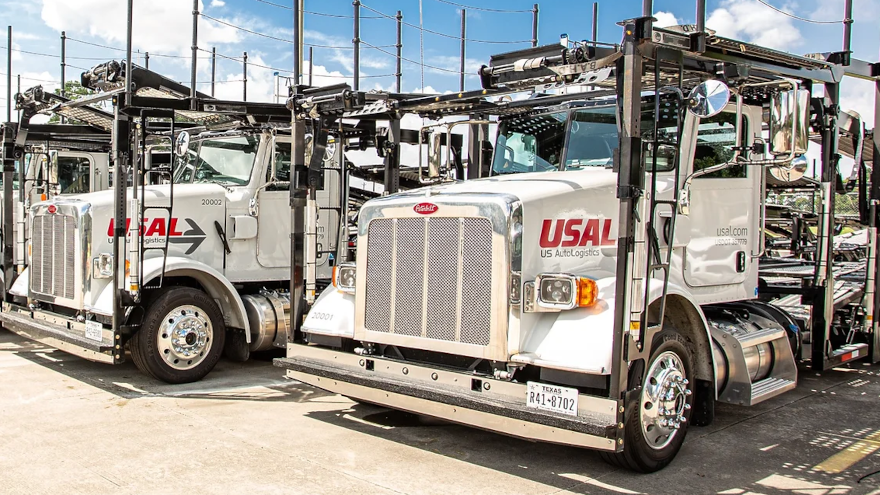 US AutoLogistics, an auto transport provider headquartered in Houston with origin points and terminal locations throughout the South, announced the expansion of its affiliated company, USAL Solutions.
The company said in a news release that the move reflects USAL's evolution and its strategic diversification as it recognizes its 10th anniversary this year.
Originally established in 1980 as Gulf States Toyota Trucking with 10 transports delivering Toyota product to dealers across Texas, the company became GST Transport Systems (GSTTS) in 1990. US AutoLogistics was formed in 2013 because of a consolidation between GSTTS and Birmingham, Ala.-based Alaplex Auto Transport.
USAL Solutions arranges for the safe, high-quality transport of vehicles by pairing available freight with its team of certified carriers.
"Through USAL Solutions, we are excited to introduce our unique range of end-to-end services, offering competitive rates and high-quality freight to our carriers while providing timely communication, flexibility, and back-end support to best meet their needs," USAL Solutions president Doug Bennett said in the news release. "We take great pride in establishing trust and nurturing our carrier relationships."
With this most recent business expansion, USAL has a modernized fleet of nearly 400 transporters.
"We have provided over 40 years of safe, on-time, legally-compliant, and damage-free service to our customers. Our recent expansion of USAL Solutions will allow the USAL brand of companies to continue to offer premium auto transport and logistics solutions at an elevated level for many years to come," US AutoLogistics president Gary Cole said. "As we embark on our 10th anniversary as USAL, this milestone is the perfect occasion to acknowledge the evolution and transformation of our organization."
Visit usal.com to learn more about USAL and its new structure.