Used cars: 1 of 5 keys to boost processes & profits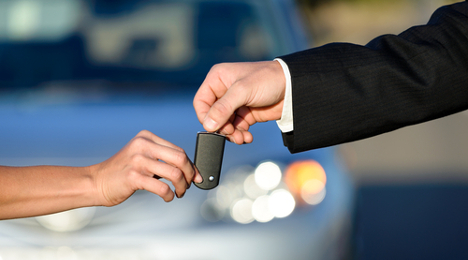 SAN CLEMENTE, Calif. -
Dealers making the most out of expected gains in used-vehicle supply are likely to be among those "edging out the competition," according to the Dealership Action Report released today by DealerSocket.
These cars tend to be rather profitable and fast-turning for dealers, and time is of the essence to get your pre-owned department in order. Especially with 800,000 lease maturities on tap for 2016.
DealerSocket says in a recap of the report, released Tuesday at the company's annual User Summit in San Diego, that it "underscores the importance of aligning now an operational focus on used-vehicle acquisition and sales to drive profitability as new-vehicle sales growth declines."
The DAR's statistics back that up. Average total gross profits on used units are at $3,091, which beat the figure for new cars ($2,717) by 14 percent throughout all lead sources, DealerSocket said.
As for the time it takes to close a lead? For used cars, it's 44 days. For new cars, it's 56 days.
The DAR recap also points out that used-car leads "generally deliver" between 500 percent and 700 percent return on investment. For new cars, the ROI is between 95 percent and 148 percent, the report notes.
"With more than 100 new or redesigned products hitting the market in 2015, product anticipation will diminish in 2016," said Marylou Hastert, director of product marketing at DealerSocket.
"The 800,000 lease maturities expected to come back to the market in 2016 will prove a fruitful revenue stream," she added, referring to statistics from J.D. Power.
The above tips from DealerSocket fall into strategies to "focus on remarketing as a profit center," one of five steps the company outlines to "guide dealerships to improved processes and profit margins."
The complete list is below:
Develop loyal, profitable service customers
Engage customers before competitors have a chance to
Focus on remarketing as a profit center
Confirm Appointments
Nurture digital leads
DealerSocket noted that the DAR includes key performance data, survey results and information via J.D. Power's Power Information Network. The DAR is representative of DealerSocket's 6,500 dealership customers and 189,000 users.
Stay tuned to Auto Remarketing for more from the Dealership Action Report.