Used Retail Sales Part of Myriad of Topics on Tap for NRC Today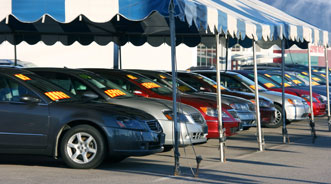 SCOTTSDALE, Ariz. -
Even with a substantial interruption from Hurricane Sandy, used retail sales still climbed more than 4 percent year-over-year in October, according to CNW Research.
And when only considering sales from dealers — taking private-party numbers out of the equation — the upswing is much higher. In fact, CNW found that franchised dealers and independent dealers both increased their used retail sales by more than 17 percent compared to October 2011.
On the wholesale side, the National Auto Auction Association's Economic Dashboard provides some insight, as well. Based on the most current data, auction on volume was up 0.6 percent year-over-year in September and down 0.5 percent year-to-date through three quarters.
Such trends within the wholesale and used retail markets — along with various key aspects of the remarketing business — will be the center of attention this morning when Day 2 of the National Remarketing Conference gets rolling.
The day's action begins with a forum titled "The State of the Used Car Industry: A discussion centered on why strong remarketing strategies, robust retail pre-owned sales and used car sales are so important to the ongoing success of the automotive industry."
Throughout the day, NRC discussions will tackle many other issues that are paramount in today's used-car and remarketing business. Among those topics are the fleet/lease/rental remarketing world, projections for the 2013 wholesale market, sourcing and selling vehicles online, and much more.