Vaughan Automotive recruits, trains its own service department staff; They help it stock used inventory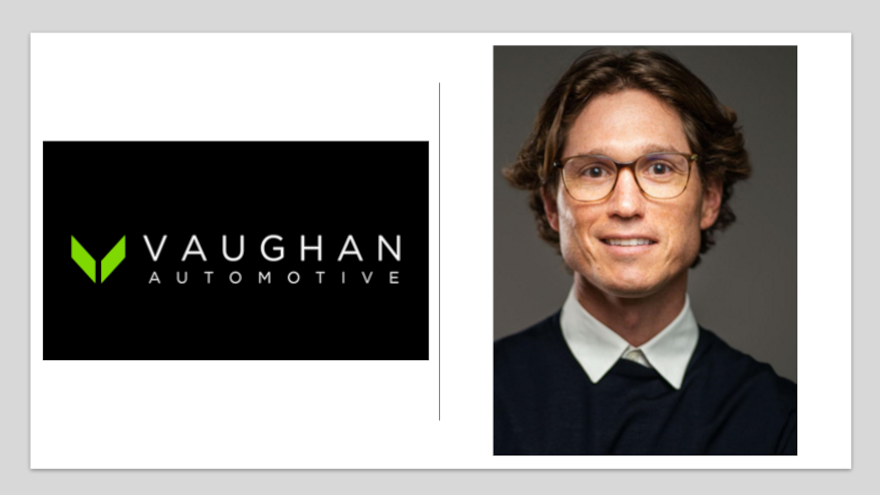 Like most dealerships, Vaughan Automotive Management's two Toyota stores have trouble hiring enough qualified people to work in the service departments.
Rather than poach them from other dealerships, dealer principal Shawn Vaughan decided to train his own. His internship program with local Texas schools has been a hugely successful way to recruit service department employees. But it doesn't happen without a lot of effort.
"You have to be committed from the top down in your organization and, from a time perspective, to be involved in your school districts," Shawn Vaughan, dealer principal of Vic Vaughan Toyota of Boerne and Mike Calvert Toyota in Houston, tells Auto Remarketing.
His dealerships have paid internship programs with the Boerne, Fredericksburg, and Comfort school districts for the Boerne store and with the Houston school district for the Houston store.
Vaughan takes the long view when it comes to recruiting service department staff. "Some of it is putting your money where your mouth is," he says.
He offers six-month internships to high school students during which they can work at all the service department positions. Each intern has a "shadow" mentor.
Rotating through different positions not only familiarizes them with opportunities, it allows Vaughan to evaluate their work habits.
It has made the high schools extremely fertile recruiting grounds for his dealerships, says Vaughan and "blossomed into how we have mostly recruited in both our stores."
Sixteen of the service department employees in Boerne came through the program and 26 in Houston are either working or in the process of being trained, he says.
"We have three graduates that are in the top five performance as service writers," adds Vaughan.
Women are under-represented in dealership service departments and are a huge, poorly utilized, resource. Vaughan doesn't specifically set out to recruit more women. The key to attracting more female candidates, he says, is creating the right kind of work environment.
"What is key for recruiting women is developing a culture for women to be successful in," says Vaughan. "That means no locker room banter and a training program they can wrap their arms around and flexible work hours."
His work with local high school students directly contributes to the success of his dealerships, says Vaughan.
"Our excellence in dealership operations 100% lies in our ability to recruit, train, and retain the very best people in the industry," he says. "If we can't do that, we are going to struggle at everything else."
Velocity as used-car strategy
Those service department interns may be contributing to Vaughan's success in the used department. The service lane is a source of used inventory and Vaughan Automotive is the largest used car retailer in his 20 Groups, says Vaughan.
Velocity is the key, he says. "The car has to be gone by 30 days. Regardless of what, we have to sell it. The car must move."
Proper pricing is crucial, says Vaughan. "People that were left with inventory they couldn't sell because the price was too high — (the actual cause) was really that they didn't want to price the car according to market," he says.
His dealerships also take a "pragmatic" approach when it comes to stocking used inventory, says Vaughan. Even in truck-crazy Texas, if the price of gas spikes he looks to stock more fuel-efficient models
The service lane, auctions and trade-ins are his main sources of used inventory, says John Putman, Vaughan Automotive Management's used-car platform director.
Many dealerships have struggled to obtain enough inventory this last year but "we didn't slow down buying cars," says Putman.
Most auctions have beefed up their digital platforms since COVID, says Putman, and he is a fan.
Online is "a great avenue for acquiring inventory," he says. "You can be in so many places at once. Last week I was online shopping for cars, I had five different lanes at three different auctions in two different states."
A trend Vaughan and Putman are seeing in the used market is more buying hesitance at both the wholesale and retail level because of rising interest rates. Both anticipate wholesale prices beginning to come down as fleet sales increase, however
According to Cox Automotive, in November combined sales into large rental, commercial, and government fleets were up nearly 55% compared to the same month in 2021. It was the fifth month of double-digit year-on-year increases. Sales to rental fleets were up over 126%.
Rental car companies have been driving auction lane prices for the last two years, says Putman. "It doesn't matter what they pay for the car, they are going to rent it. There is no consideration of price."
The increase in fleet sales will result in a drop in wholesale prices, predicts Vaughan.
"The rental market is one of, if not the largest, indicators of what wholesale values are going to do going into 2023," he says. "As rental agencies are able to purchase new car inventory from OEMs, that will get the rental car agencies off the auction lanes. That nugget is one of the greatest shifts we will see going into 2023."