Venneri: Dealerships need sound social media strategy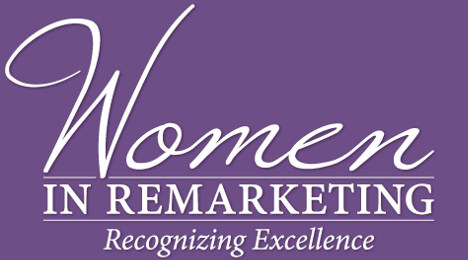 CARY, N.C. -
Alexi Venneri recognized when she oversaw advertising for the Van Tuyl Group that all dealerships, not just her employer at the time, needed assistance with social media. That's when Digital Air Strike began to take shape at her kitchen table.
At that traditional gathering place, Venneri leveraged her extensive automotive and marketing background to formulate how dealers and their customers might congregate online. Now Digital Air Strike has 170 employees and 3,000 clients.
"It's been very rewarding to see our patented technology be recognized while helping to create a new category of business — social media marketing and reputation management — that didn't exist just six years ago," said Venneri, a 2016 Women in Remarketing honoree. "Some of the best experiences involved seeing how what we do also helps consumers have a better experience."
Her spark for wanting people to have a better experience back when Venneri was in high school. She spent weekends at a dealership serving cake and other free food to customers and other store shoppers, collecting names and contact information that turned into leads.
"That was my first taste of marketing and lead management," Venneri said.
From there, Venneri career included stops in professional sports with the Seattle Mariners as well as in the auto technology space with Who's Calling and Dealertrack Technologies. During her journey in various marketing posts, she recognized how customer satisfaction became paramount to what she wanted to accomplish.
"I love marketing and finding new ways to help businesses grow," Venneri said. "The automotive industry is so fast-paced and open to new ideas so it was a perfect fit for my skillset. Many dealerships are still family run businesses and that is also appealing to me as I really appreciate their entrepreneurial nature.
"Knowing that we are helping businesses, business owners, their customers and employees motivates me," she continued. "We are able to take the huge responsibility of managing social media and online reputation off a dealer's plate so they can focus on selling and servicing more cars while also finding ways to get prospects and customers more engaged with the dealership."
Keeping dealership customers engaged is one of the primary reasons why social media appeals to Venneri so much. She described the depth of which social media platforms have evolved not only during her automotive career but also since she became the co-founder and chief executive officer of Digital Air Strike.
"The car business has changed along with social media. At first social media was only used socially — dealers weren't aware they could use it as a channel to reach customers," Venneri said. "Today, dealers know they need to actively manage their social online reputations but they are still learning how — and they often don't have the time to keep up with all the new features and options available to them.
"We are fortunate to have partnerships and close relationships with the social sites so we find out about changes before they are made and can help our clients navigate and leverage them to sell more," she continued.
"The ability to target through social networks for a fraction of the cost of other mediums — including both digital and traditional mediums — is a huge revolution for our industry," Venneri went on to say. "Social advertising gives dealers incredible tools to reach specific audiences and do tons of testing to hone in what works for each group — all very cost effectively. It can also enhance all other advertising mediums as well."
While so much of her efforts are focused on social media, Venneri mentioned that she tries to "unplug" at least a couple of times a year during family vacations with her husband and son. Her family also has three rescue beagles, and Venneri volunteers with organizations that help animal welfare.
Check out the April 15 edition of Auto Remarketing to learn more about the entire class of 2016 Women in Remarketing honorees.
These outstanding leaders will be honored at Used Car Week 2016, where we will be launching our National Remarketing Conference partnership with the National Auto Auction Association.
Used Car Week is scheduled for Nov. 14-18 at the Red Rock in Las Vegas.