VicOne's cybersecurity report offers 4 projections involving EVs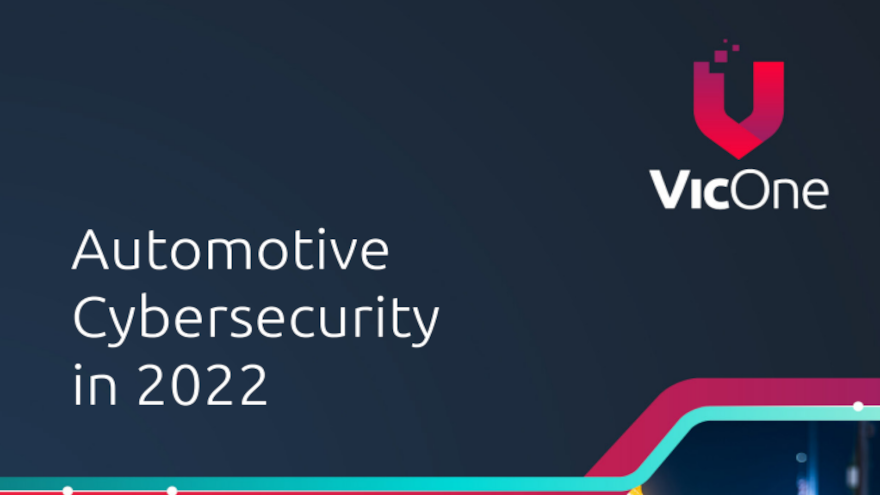 Keyless entry is one of the convenience features of used electric vehicles that dealership salespeople can highlight to potential buyers.
And it's also one of the paths hackers use to get control of EVs, according to a report released on Tuesday by VicOne, an automotive cybersecurity solutions provider established by cloud security company Trend Micro.
VicOne's 2022 automotive cybersecurity report warns that the EV industry faces growing cybersecurity risks, especially through keyless entry, charging stations and in-vehicle entertainment (IVI), resulting in vulnerability to attacks.
Experts said the threat of ransomware and data breaches targeting car factories and supply chains will also significantly impact the industry.
The report also offered four key predictions for 2023 based on trends in cyberattacks, including:
—Hackers' existing attacks on automotive supply chains will become more targeted, distributing ransomware through spam or drive-by download to increase efficiency.
—Ransomware will continue to affect the automotive supply chain and expand its targets to cloud suppliers and automotive components.
—Vulnerabilities in open-source software will affect more automotive components.
—Attackers will bypass digital locks and exploit vulnerabilities to manipulate payment mechanisms.
"VicOne's vision is to protect the cybersecurity of future vehicles, said Ziv Chang, vice president of VicOne's automotive cyberthreat research lab, in a news release. "As the market booms, cyberattacks will proliferate and the overall industry will face greater challenges than ever.
"Relying on Trend Micro's 30 years of in-depth technical experience in cybersecurity, VicOne reminds automotive supply chain partners to be on alert for cyber security attacks and threats. Only if enterprises abandon old thinking and implement tailored cybersecurity solutions can the industry quickly respond to emerging threats," Chang went on to say.
To download a full copy of the research report titled, "Reading The Signs: Automotive Cybersecurity In 2022," go to https://vicone.com/en/reports/2022-automotive-cybersecurity-report.