Victory Recovery Services expands, hires former Honda Finance manager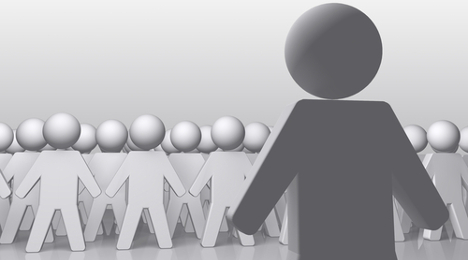 DALLAS -
Victory Recovery Services (VRS), a provider in the financial services space for skip tracing and collateral recovery since 1989, recently opened a new branch office in Irving, Texas.
With VRS' increased presence in the financial services industry as an outsource partner, the company highlighted that it also hired new leadership and incorporated a new software operations platform to manage the compliance portion of its business.
"Dallas is the auto lending capital of America, and as our business continues to expand, it made the most sense to open a new location right in the heart of the auto finance industry," Victory Recovery Services owner Mark Davis said.
Managing this new office is former GMAC and American Honda Finance manager Rich Sadler, who has 25 years of industry experience.
"I chose to come on board with Victory as they have been one of the most respected names in the skip and forwarding space since their inception into this industry, which they actually helped pioneer," Sadler said.
"What I liked about what they offer is they are not tied to an auction, or a repossession company or another line of revenue within their company that potentially could cause a conflict of interest," he continued. "They do one thing, and they do it well.
"I'm excited to build a team around the wealth of talent that exists in the Dallas area," Sadler went on to say. "I also look forward to sharing the Victory story and their success with lenders who maybe haven't had a chance to work with them in the past".
In addition to adding a new location, VRS mentioned that the company significantly increased its technological capabilities; a move executives felt was necessary due to the increasing oversight of the Consumer Financial Protection Bureau and the different state regulatory laws surrounding the work outsource vendors perform for financial institutions.
The key technology piece was licensing the masterQueue Intellaegis platform, an innovator in financial services technology.
In addition, executives highlighted the creation of an interface between VRS' existing repossession assignment platform, Recovery Database Network (RDN), and its new enterprise level skip tracing platform, masterQueue, will give VRS a significant advantage.
"VRS has made significant investments in the opening of the new office, in the leadership changes it's made, and in the development of an industry leading combination of technology that is a game changer for one of the oldest and most respected brands in the skip and forwarding space," company executives went on to say.
VRS added that it is hiring qualified employees for its new office in Texas and also at its Buford, Ga., headquarters. Interested candidates with experience in skip tracing or forwarding should contact the company via email at jobs@vrs-corp.com.