Vincentric names Toyota & Lexus 'Best Value in America'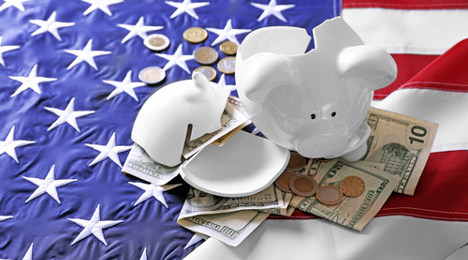 BINGHAM FARMS, Mich. -
Vincentric has revealed the winners of its 13th annual Best Value in America Awards, which name brands and vehicles that provide cost-of-ownership value in various vehicle categories.
Vincentric awarded Toyota two of its best value brand awards, one for passenger cars and the other for SUVs/crossovers/vans.
"Toyota delivered its impressive performance with eight different model-level awards, led by 13-time winner Toyota Tacoma," Vincentric said in a news release.
Other brands awarded include best value luxury brand winners Acura and Lexus, as well as Ford for top truck brand.
"The Lexus brand award was a hard-fought win, as Audi also showed strong value with four model-level winners including the A3, A5 and A7," Vincentric explained.
Vincentric measures cost-of-ownership according to eight different cost factors: depreciation, fees & taxes, financing, fuel, insurance, maintenance, opportunity cost and repairs.
"Using a statistical model, Vincentric identified the Best Value in America winners by measuring which vehicles had lower than expected ownership costs given their market segment and price," the company said.
Vincentric evaluated over 3,000 vehicle configurations in all 50 states and Washington, D.C. by analyzing a range of annual mileage intervals and insurance profiles.
"Our analysis benefits consumers by providing them insight to great value when it comes to the complete picture of owning and operating a vehicle," Vincentric [resident David Wurster said in a news release. "The 2017 Vincentric Best Value in America awards show that when manufacturers measure and manage a vehicle's total cost of ownership, they are able to consistently deliver high value to consumers."
Vincentric's automotive insight data is currently used by organizations such as AOL, BMW, Business Fleet Magazine, Cars.com, Chevrolet, Fleet-Central.com, Mercedes-Benz, NADA Guides and Toyota.
Below is the full list of the Vincentric Best Value in America Awards winners in each segment:
BRAND AWARDS
Passenger Car Brand: Toyota
Luxury Car Brand: Lexus
SUVs, Crossovers, & Vans: Toyota
Luxury SUVs & Crossovers: Acura
Truck Brand: Ford
PASSENGER CARS
Subcompact: Toyota Yaris iA
Subcompact Hatchback: Honda Fit
Compact: Honda Civic
Compact Hatchback: Toyota Corolla iM
Mid-Size: Subaru Legacy
Large Sedan: Genesis G80
Sports Car: Fiat 124 Spider
Hybrid: Toyota Camry Hybrid
Electric/Plug-in Hybrid: Mitsubishi i-MiEV
LUXURY CARS
Luxury Compact: Audi A3
Luxury Coupe: Lexus RC 200t
Luxury Mid-Size Sedan: Lexus IS 350
Premium Luxury Mid-Size Sedan: Lexus GS 200t
Premium Luxury Mid-Size Coupe: Audi A5
Premium Luxury Large Sedan: Audi A7
Luxury Sports Cars: Audi R8
Luxury Hybrid: Lexus ES 300h
Luxury Convertible: BMW M4
Luxury Electric/Plug-In Hybrid: BMW i3
SUVS, CROSSOVERS, & VANS
Subcompact SUV/Crossover: Buick Encore
Compact SUV/Crossover: Subaru Crosstrek
Intermediate SUV/Crossover: Toyota 4Runner
Large SUV/Crossover: Toyota Land Cruiser
Minivan: Toyota Sienna
LUXURY SUVS & CROSSOVERS
Luxury Electric/Plug-In Hybrid SUV/Crossover: Volvo XC90 Plug-In Hybrid
Luxury Compact SUV/Crossover: Lexus NX 200t
Luxury Intermediate SUV/Crossover: Acura MDX
Luxury Large SUV/Crossover: Infiniti QX60
PICKUP TRUCKS
Small Pickup: Toyota Tacoma
Full-Size 1/2-Ton Pickup: Toyota Tundra
Full-Size 3/4-Ton Heavy Duty Pickup: Chevrolet Silverado 2500
Full-Size 1-Ton Heavy Duty Pickup: Ford F-350