VinFast set to break ground for its first U.S. EV factory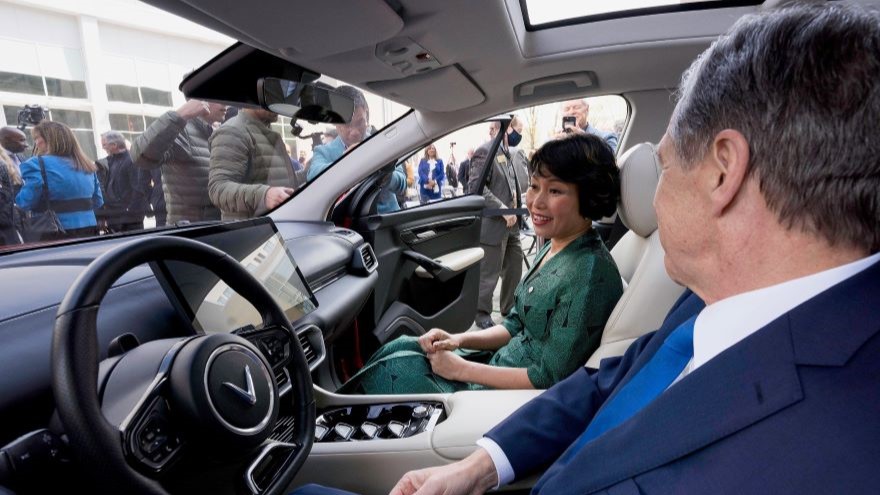 VinFast has set a date to break ground for its first U.S. electric vehicle factory.
The Vietnamese automaker said it will hold a groundbreaking ceremony July 28 at the Triangle Innovation Point in Chatham County, N.C. The 1,800-acre plant will be the first EV manufacturing facility in the state and is designed to reach a capacity of 150,000 vehicles per year. The complex will also house supplementary supplier businesses.
The factory is expected to begin production in 2025.
In 2022, VinFast was awarded a $1.2 billion incentive package from North Carolina for the project. The city of Sanford, Chatham County and the Golden Leaf Foundation also provided financial support.
"When it begins operations, the factory will be VinFast's primary supplier of electric vehicles to the North American market, allowing us to optimize production and business activities," VinFast CEO Madam Le Thi Thu Thuy said in a news release.
"We hope the construction of the factory in Chatham County will contribute to advancing the clean energy economy in the U.S. and help to support North Carolina's green mobility strategy."
In addition to the factory, VinFast said it is accelerating its business and brand recognition in the U.S. by expanding its retail store and service center system, organizing local test drives and displaying products events throughout California.
The company, based in Hai Phong, Vietnam, was established in 2017.