VW CEO resigns, maintains no knowledge of diesel deceit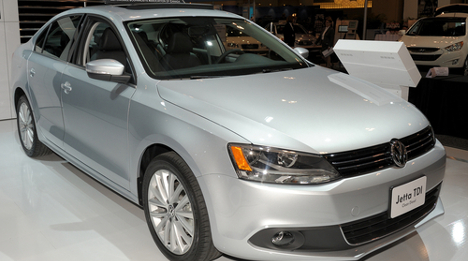 CARY, N.C. -
Martin Winterkorn stepped down from the position of chief executive officer at the Volkswagen Auto Group on Wednesday, stating in an official announcement that he is "shocked by the events of the past few days" and that he is "stunned that misconduct on such a scale was possible in the Volkswagen Group."
Saying that VW needs a "fresh start," especially in terms of personnel, he also stated that he is "clearing the way for this fresh start" with his resignation.
"As CEO I accept responsibility for the irregularities that have been found in diesel engines and have therefore requested the supervisory Board to agree on terminating my function as CEO of the Volkswagen Group," Winterkorn said. "I am doing this in the interests of the company even though I am not aware of any wrong doing on my part."
In a separate statement from VW, the company reiterated that, "The Executive Committee notes that Professor Dr. Winterkorn had no knowledge of the manipulation of emissions data."
While the Environmental Protection Agency initially took aim at 482,000 diesel passenger cars sold by VW and Audi in the U.S. since 2008, requesting the recall of the affected vehicles, VW admitted on Tuesday that it had used the same software in 11 million diesel engines worldwide.
According to a Reuters report on Tuesday, Sen. Bill Nelson, D-Fla., sent a letter to FTC Chairwoman Edith Ramirez urging the agency to explore remedies for car buyers who he said rely on VW's claims of having "clean diesel" cars.
"I am outraged that VW would cheat its customers by deceiving them into buying a car that wasn't what was advertised," Nelson wrote, according to the report.
Karl Brauer, senior analyst for Kelley Blue Book, commented on Winterkorn's departure.
"With more than 20 years at Volkswagen AG, during which he rapidly rose through the ranks to lead the automaker, Winterkorn appeared ready to bask in the glory of seeing VW become the world's largest automaker," Brauer said. "But VW's intentional, widespread efforts to deceive regulators across the globe suggests a dark side to the company's growth. This activity has been going on for years, meaning Winterkorn either had full knowledge of the deception, and approved it, or he was negligent in uncovering and stopping it. Either situation reflects poorly on Winterkorn and his leadership skills, and given the tragic impact this scandal will have on VW, his resignation wasn't just likely, but necessary."
House Energy and Commerce Committee chairman Fred Upton, R-Mich., and Oversight and Investigations Subcommittee chairman Tim Murphy, R-Penn., also announced on Monday that the Oversight and Investigations Subcommittee will hold a hearing in the coming weeks to discuss the recent VW diesel engine issues.
"Strong emissions standards are in place for the benefit of public health. Manufacturers throughout the United States, and across the world, have developed leading technologies to reduce airborne emissions within the limits set by EPA and state environmental agencies. However, reported EPA allegations that certain Volkswagen models contained software to defeat auto emissions tests raise serious questions," said Upton and Murphy. "We will follow the facts. We are also concerned that auto consumers may have been deceived – that what they were purchasing did not come as advertised. The American people deserve answers and assurances that this will not happen again. We intend to get those answers."
In other related news, Bloomberg News also reported on Tuesday that VW has hired Kirkland & Ellis LLP to help handle the situation. If that name rings a bell, the latter is the U.S. law firm that led the defense of BP Plc during its criminal investigation of the Deepwater Horizon offshore oil spill in 2010.
Stay tuned to Auto Remarketing as we continue to track the situation with VW and its possible future repercussions on the used-vehicle industry.