What CARFAX uncovered about retail listing prices in debut used-car price index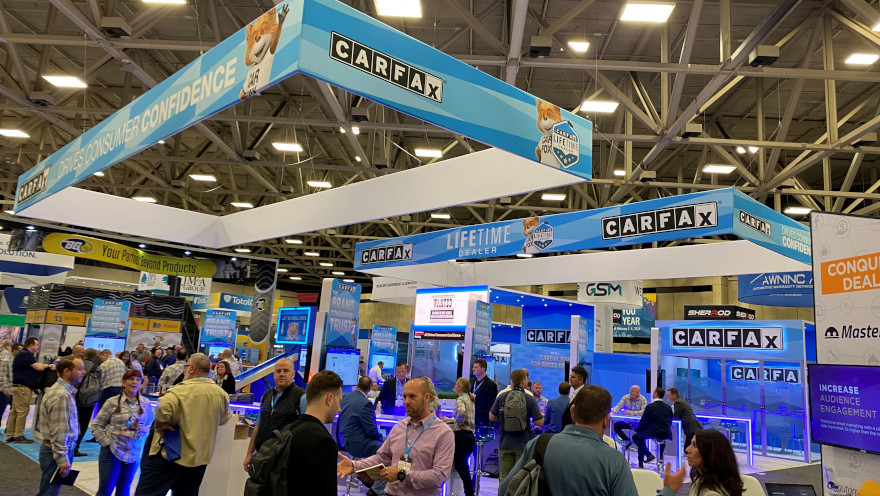 Used-car prices on the retail side of the market are currently down roughly 10% year-over-year, but are moving higher — meaning now might be the right time for consumers to purchase.
That's according to the first-ever CARFAX Used Car Index, which the company announced Friday.
The index monitors asking prices on Carfax.com listings in various vehicle categories and tracks 12-month price trends. It also provides information on how the value of a vehicle with minor or major damage compares to one without.
CARFAX plans to publish the index each month on its website.
One finding the index has brought to light is that consumers can potentially save hundreds of dollars through buying vehicles with minor damage, CARFAX said.
"Shoppers who search out vehicles with minor damage — as detailed in CARFAX Vehicle History Reports that come free with our listings — can often get repaired cars for less than cars that don't have any damage reported," CARFAX Car Care general manager Paul Nadjarian said in a news release.
"Many car accidents are minor and vehicles with that kind of damage can still be safe and reliable. Of course, as with any used-car purchase, shoppers should have a trusted mechanic check out the car before buying," Nadjarian said.
Getting into some of the specifics for April's index, SUV prices were down 10.1% year-over-year, as their average listing price this month was $25,259.
Pickups were down 2.3% at $35,037, luxury SUVs fell 9.2% at $36,328 and luxury cars dropped 10.1% to $31,219.
Hybrid & EV prices fell 10% to $32,132, while vans were off 9.8% to $24,274.
The most significant slide was for cars, whose prices fell 10.8% to $18,869.
"A year ago, the average price for a used car on Carfax.com was just under $21,000. That difference might not seem huge, but an extra $2,000 off is a boon for shoppers with a limited budget," CAFAX said in the full index report.
"However, it's not all good news. Nearly all of the 12-month trend charts are heading back up after declining for most of the past year. That suggests market volatility isn't going away any time soon."
In addition to price history and trend lines, the index also shows the average drop in value in CARFAX listings for minor damage and major damage, along with commentary/analysis.
"We know used car prices have been fluctuating wildly over the past couple of years, and this is a great way for consumers to get a better sense of when to buy," CARFAX editor-in-chief Patrick Olsen said in a news release.
"Right now, although used-car prices are on average about 10% less expensive than they were a year ago, the 12-month trend lines show that they are percolating up once again," Olsen said. "For shoppers on the fence about when to buy, now may be the moment."
Olsen and Nadjarian joined the Auto Remarketing Podcast earlier this year at NADA Show 2023 in Dallas. That episode can be found below.