Why dealers project steady prices through July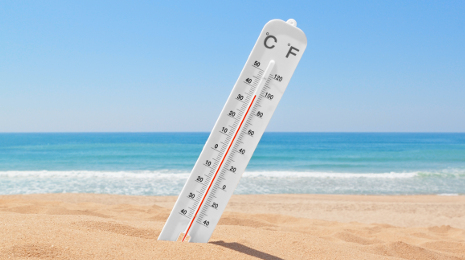 LAWRENCEVILLE, Ga. -
While the latest Black Book Market Insights report showed relatively mild depreciation last week among the majority of car and truck segments, a handful of dealers across the country feel prices will hold relatively steady until July.
As a dealer in Arizona shared with Black Book the sentiment about prices staying steady until about the summer's midpoint, a dealer in California added that "the market trend at this location is good with demand still being placed on truck products."
Demand for trucks was prevalent up North, too; as a dealer in Minnesota remarked, "Truck sales volume still exceeding cars at this location."
Black Book's latest report collected two perspectives from dealers in Tennessee. One operator said, "Auction was a little slow today with many no-sales," as yet another added, "Prices in most lanes seemed to be normal to low. Clean compact cars are in demand but in short supply this week."
Meanwhile, the ramifications of all the severe weather in Texas started to show up in the lanes as a dealer mentioned, "Dealers and consumers both are receiving insurance claims from all the bad weather and it shows through the increase in auction sales."
Whether or not the units have been damaged by Mother Nature, Black Book reiterated that depreciation didn't move dramatically last week. In fact, editors noticed that sporty cars, along with some vans, pickups and utilities, saw an increase in value.
"Most vehicle segments showed fairly stable values last week except for luxury cars and compact vans, which declined at a steeper pace," said Anil Goyal, senior vice president of automotive valuation and analytics at Black Book.
Volume-weighted, Black Book determined that overall car values decreased by only 0.16 percent last week. In comparison, the reading was better than the average depreciation rate of 0.22 percent seen in the previous six weeks.
As Goyal mentioned, editors found that luxury car and prestige luxury car segments experienced the most drop in value at 0.72 percent and 0.51 percent, respectively.
Volume-weighted, Black Book indicated overall truck values changed very little last week. Editors added that trends in the last six weeks have been relatively flat as well.
The compact van segment showed the largest drop at 1.59 percent.
Black Book signs distribution agreement with Gauss Digital Marketing
In other company news, Black Book on Tuesday announced a distribution agreement with Gauss Digital Marketing to leverage Bullseye Prospecting as a resource to streamline efficiencies and elevate profit potential in dealer customer campaigns.
Powered by Black Book, Bullseye Prospecting is a comprehensive, all-inclusive platform designed to help marketing agencies automate customer campaigns for its dealership clients. Bullseye Prospecting uses data provided by Black Book to make the development of customer campaigns a simpler process.
Marketing agencies such as Gauss Digital no longer need to rely on multiple vendor partners in order to create a customer campaign by leveraging economies of scale for data coming from DMS, consumer, incentives, and vehicle equity and valuation sources. The program utilizes partnerships with photo and printer vendors for direct marketing collateral.
During initial tests, Bullseye Prospecting was found to deliver a 30 percent reduction in cost per car sold, driving better results with increased efficiency.
"Gauss Digital prides itself on serving clients as their external marketing department, and this includes a roster of auto dealerships that need quality campaigns to increase sales and customer engagement," said Stan Gauss, chief executive officer of Gauss Digital. "We're particularly excited about Bullseye Prospecting as it will increase efficiencies in the process of creating customer campaigns while also maximizing profit potential."
Black Book senior vice president of sales Jared Kalfus added, "In order to lower customer campaign costs, dealers and their marketing partners need to re-evaluate the way in which they are developed and managed.
"Bullseye Prospecting helps offset tightening margins in auto sales, while also creating a one-stop-shop for campaign development in an effort to maximize results and ROI," Kalfus went on to say.
To schedule a demo of Bullseye Prospecting, visit BullseyeProspecting.com.