Why KBB 5-Year Cost to Own Award winners could help your dealership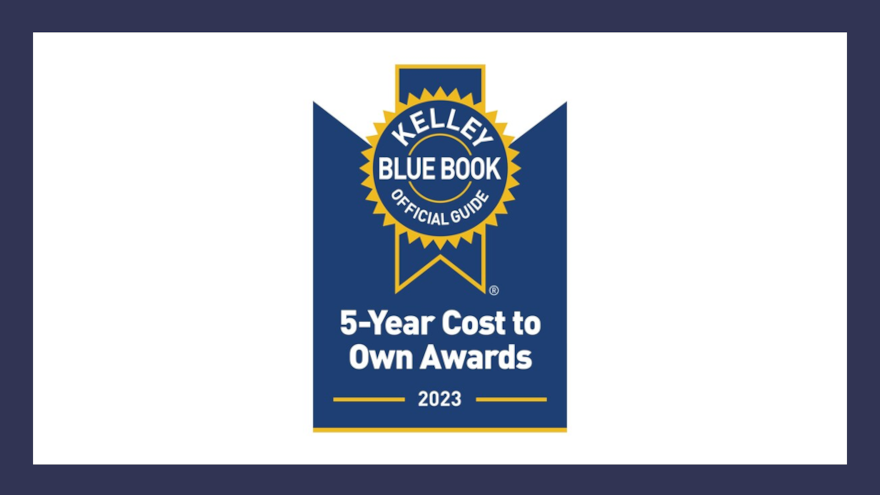 One way your dealership could see customers beyond when they take delivery is by guiding them toward a vehicle that's more affordable to insure and maintain.
That vehicle could be one of the 2023 model-year brand and category winners of the 5-Year Cost to Own Awards recently given by Kelley Blue Book.
Examining ongoing costs like fuel, maintenance, insurance and vehicle depreciation, KBB named Toyota as the top mainstream brand and Lexus as the top luxury brand for this award program that recognizes new vehicles with the lowest projected ownership costs over the initial five-year ownership period.
Janice Yoell, senior manager of valuations for Kelley Blue Book, explained why this list of award winners could help dealership promote their current inventory or aid in sales personnel working with customers to find the best vehicle for them and their budgets.
"Many car shoppers would be shocked if they understood that cost of ownership can vary in staggering amounts from one vehicle to the next, potentially to the tune of thousands of dollars over time," Yoell said in a news release. "Paying attention to a vehicle's cost of ownership is imperative to make a smart purchase decision.
"For the third year in a row, Toyota and its luxury sibling Lexus take home the top brand prizes for 5-Year Cost to Own in 2023. Both brands feature several models with high residual values — meaning the vehicle holds its value well over time — leading to low vehicle depreciation, which is a key factor in determining cost of ownership," Yoell went on to say.
After Toyota and Lexus at the brand level, KBB also named 27 individual vehicle award winners, which include:
COMPACT CAR:  Subaru Impreza
FULL-SIZE SUV:  Chevrolet Tahoe
MIDSIZE CAR:  Honda Accord
LUXURY SUBCOMPACT SUV:  Lexus UX
LUXURY COMPACT CAR:  Genesis G70
LUXURY COMPACT SUV: Lexus NX
LUXURY MIDSIZE CAR:  Lexus ES
LUXURY MIDSIZE SUV – 2-ROW:  Lexus RX
LUXURY FULL-SIZE CAR:  Lexus LS
LUXURY MIDSIZE SUV – 3-ROW:  Acura MDX
SPORTS CAR:  Subaru BRZ
LUXURY FULL-SIZE SUV:  Mercedes-Benz GLS
HYBRID VEHICLE:  Toyota Corolla Hybrid
OFF-ROAD SUV:  Ford Bronco
ELECTRIC CAR:  Chevrolet Bolt EV
COMPACT PICKUP TRUCK:  Ford Maverick
ELECTRIC SUV:  Chevrolet Bolt EUV
MIDSIZE PICKUP TRUCK:  Ford Ranger
ELECTRIC TRUCK:  Ford F-150 Lightning
FULL-SIZE PICKUP TRUCK:  Toyota Tundra
SUBCOMPACT SUV:  Hyundai Venue
MINIVAN:  Toyota Sienna
COMPACT SUV:  Subaru Forester
LUXURY ELECTRIC CAR:  Tesla Model 3
MIDSIZE SUV – 2-ROW: Subaru Outback
LUXURY ELECTRIC SUV:  Tesla Model Y
MIDSIZE SUV – 3-ROW: Subaru Ascent