Will off-lease gains lead to used-car sales replacing new?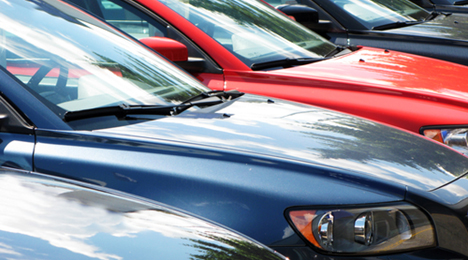 CARY, N.C. -
There will be about 500,000 additional off-lease vehicles this year compared to last, according to data shared in a media conference call with top analysts from Cox Automotive.
And off-lease volume is only expected to run higher in 2018 and 2019, Kelley Blue Book senior analyst Alec Gutierrez said during the call.
With half-a-million more leases returning to market this year and additional flooding expected the next two years, does that create a situation where used-car sales take away from new-car sales?
"It's kind of tough, because on the one hand you have all these buyers that are coming back off lease. And that number's increasing each and every year," Gutierrez said during Monday's call.
" … All those folks that are turning in their vehicles off lease, we know they're lease intenders, we know they're likely going to continue to be new-car shoppers, so that does replenish the pool of potential new-car intenders," Gutierrez said. "On the other hand, that off-lease unit is now going to be sitting side-by-side a new car as a certified pre-owned unit, likely at a bit of a discount.
"So you're going to have a more price-sensitive buyer now looking to go used potentially, or certified pre-owned as opposed to new," he said. "Do those numbers perfectly offset? It's hard to say; it's hard to gauge, but we certainly can say that we know year after year — and I think this year will be no exception — but we continue to see record numbers of certified pre-owned sales.
"There is certainly evidence to support the fact that rising off-lease volume does create a substitute for price-sensitive buyers, and thus does potentially 'steal' a new-car sale."
But whether the amount of off-lease customers remaining in new cars offsets the numbers choosing used, an exact number is not clear at this point.
Another factor clouding the situation is the fact that so many new-car buyers are in long-term loans, Autotrader executive analyst Michelle Krebs said during the call.
She said that "many of them are going to be stuck, so they're going out of the new-car market for a while."