Women in Retail: Kathleen Collins of CARFAX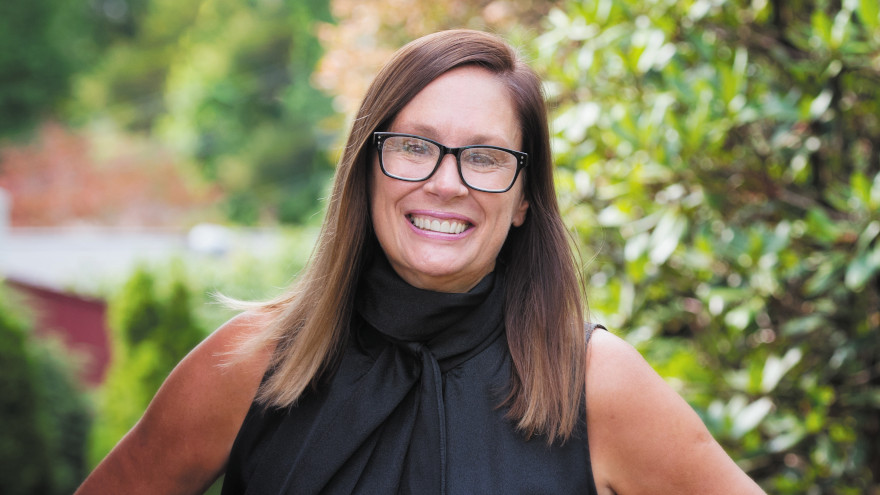 CARY, N.C. -
In a key complement to our Women in Remarketing and Women in Auto Finance franchises, Auto Remarketing is proud to celebrate our second annual Women in Retail awards, a program sponsored by CarGurus.
We spotlight these honorees in the Oct. 15 issue of Auto Remarketing, which includes Q&As with each recipient of the award.
Next up is Kathleen Collins, head of industry relations at CARFAX.
Auto Remarketing: What was your path to working in automotive, and what do you enjoy most about the industry?
Kathleen Collins: From Day 1, I had my mind set on snagging a high-paying career and was actually headed to law school. However, my career path took a turn and I landed at #1 Cochran, Pittsburgh, Pa. I thought I would work there for year, but I ended up falling in love with the industry and never looked back!
AR: What is a book you have read that has influenced or helped your career?
KC: Years back, I read 'Who Moved My Cheese' by Dr. Spencer Johnson, in which he tackles the enigma that is change. The fable, which I found applicable to my own life, taught me to ultimately stop fearing what lies ahead and instead thrive in an environment of change and uncertainty.
I have referred back to the book consistently throughout my career finding myself asking, 'what would I do if I weren't afraid?' I've found it quite relevant amidst these uncertain times as well!
AR: Who is a leader, outside of the auto industry, that you admire and why?
KC: Easy. My dad, Ted Collins. If my father taught me anything it was to work hard, play hard and love hard. These three principals not only made me the person I am today, but have also guided me through my career. Being able to celebrate the wins with a passionate group of team members who worked hard always makes the success that much sweeter!
AR: Who is a leader, within the auto industry, that you admire and why?
KC: Jack Taylor, Enterprise Rent-A-Car. There is much to be said about a leader that puts people first. Jack's model of ensuring his people and customers are taken care of is second to none. Enterprise invests in their employees' future and career paths, and ensures their clients' happiness is No. 1. It's easy to see how successful a company can be when they put people above the bottom line.
AR: What accomplishment or moment in your career are you most proud of?
KC: I am most proud of my time at CARFAX. I wouldn't even boil it down to one accomplishment or project, because it's every other 'small' moment that has provided me the opportunity to call CARFAX home for the past 14 years. Partnering with clients and others to ensure they have trusted information that helps them shop, buy, service and sell used cars with more confidence has been an absolute pleasure, and I look forward to continuing my journey at CARFAX alongside some pretty awesome team members moving forward.
AR: What do you enjoy most about working in the auto industry?
KC: Without a doubt, my favorite part is working with the genuine, hardworking individuals that comprise the industry. Over the past 14 years, I have had the absolute pleasure of working with some of the industry's brightest and most talented.
Being able to partner with these individuals is not only motivating but reenergizing as well. Clients at the national and local level and in the state and national associations are some of the most intelligent, insightful and enjoyable people you will ever meet. It's great to feel like you are amongst friends at a business meeting.
AR: What advice would you have for someone just starting out in retail automotive?
KC: Work hard, be grateful, be present. Remember a positive attitude is everything.