Women in Retail: Samantha Harrington of CarGurus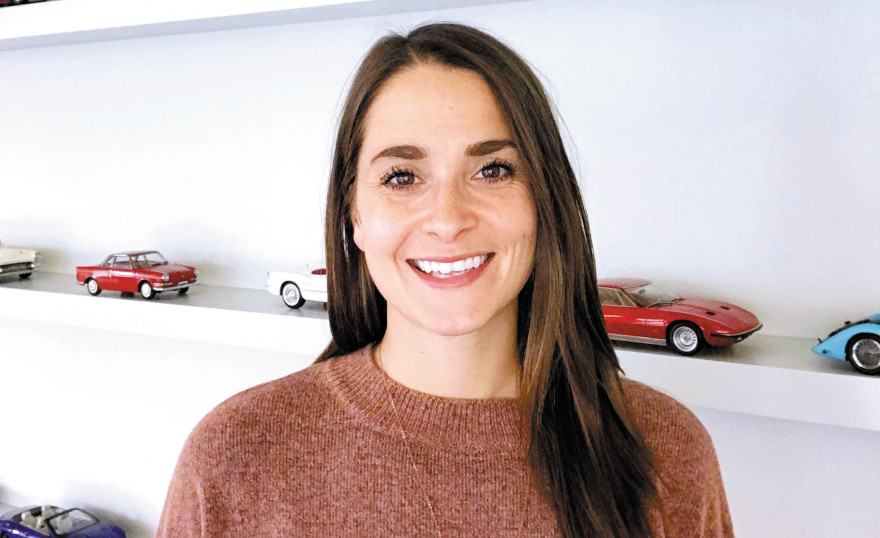 CARY, N.C. -
In a key complement to our Women in Remarketing and Women in Auto Finance franchises, Auto Remarketing is proud to celebrate our second annual Women in Retail awards, a program sponsored by CarGurus.
We spotlight these honorees in the Oct. 15 issue of Auto Remarketing, which includes Q&As with each recipient of the award.
Next up is Samantha Harrington, senior product marketing manager at CarGurus.
Auto Remarketing: What was your path to working in automotive, and what do you enjoy most about the industry?
Samantha Harrington: Starting a career in Boston, I had the opportunity to be exposed to thriving and growing technology organizations. Leading up to my time at CarGurus, I worked for a large tech company helping to grow their B2B business.
When it was time to explore other opportunities, I knew I wanted to continue to work for a tech that had both a consumer and B2B business, and one that put their customers in the forefront of their mission and vision. When I started at CarGurus, I joined for the innovation and the opportunity to help grow their dealer business, not knowing much about the auto industry.
While I could not have predicted being part of the auto industry for my career, I believe there are many innovative organizations doing great things within it. I was immediately drawn to the scale of the auto industry and complexity and opportunities that it presented.
AR: What's a typical day like in your job? (if there is such a thing as "typical!)
SH: While so much has changed in 2020, the one thing that has remained the same is how cross-functional my team and my role is at CarGurus. On any given day, I am spending a significant amount of my time working with partners across the organization to solve problems and answering questions that will help us bring great products to market. I also spend time speaking with, and listening to, our customers to gather feedback of what's happening in market and the product opportunities we are pursuing.
Since we are constantly innovating as an organization, it is common for us to be working daily on a new product, feature or test that is going live. Throughout the process, we partner closely with key teams to ensure everyone is equipped to sell and promote our products to our customers.
AR: What is a book you have read that has influenced or helped your career?
SH: 'Radical Candor' by Kim Scott was one of the first books I read that helped me identify, and focus on, how I wanted to show up as a manager and team member every day. 'Radical Candor' taught me that creating trust was critical to giving straight forward feedback and guidance, which ultimately resulted in creating strong relationships with people I work with. Creating this culture within my teams took some time, but I credit a lot of what I've learned as a leader to putting Scott's ideas into action.
AR: What accomplishment or moment in your career are you most proud of?
SH: While I cannot pick a single moment in my career so far, my biggest accomplishments all center around my team and working to build the next group of leaders at my organization. Being able to coach and identify people's strengths in order to open up opportunities for growth is one of the more rewarding parts of my career.
Seeing people that work on my team, specifically young women, excel in their roles, rise up to challenges and then take their career to the next level is a journey I am so proud to be part of.
AR: What advice would you have for someone just starting out in retail automotive?
SH: Spend time learning and understanding all of the work that goes into running a dealership and the process of buying a vehicle. Get inside a dealership and speak with dealers to understand their pain points. From there, learn about best practices and organizations that are working to help solve some of those key problems.
Same can be said for car shoppers and understanding how common problems across both groups could be addressed. I'd also encourage anyone entering retail automotive to also understand larger trends within parallel industries. This knowledge helps you gather learnings and ideas to strengthen your overall perspective on innovation happening around you.