Work Truck Solutions makes 2 moves to solidify commercial vehicle position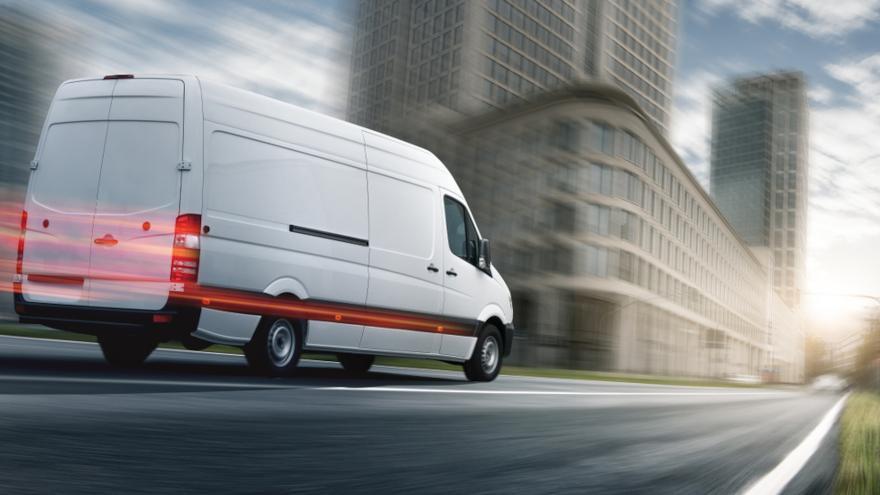 Work Truck Solutions finalized a pair of moves this week aimed at keeping its presence strong in the commercial-vehicle space.
First, Work Truck Solutions expanded its strategic partnership with Crestline Auto Transport, a premier nationwide vehicle shipping and logistics company.
Then, Work Truck Solutions launched its updated upfitter software suite, plus released its 2023 upfitter product roadmap.
Executives said Crestline will embed its vehicle shipping functionality onto the Work Truck Solutions Comvoy.com platform. This new API technology offers Comvoy.com users real-time, upfront, delivery costs on every vehicle in inventory, enabling users to lock in costs prior to finalizing a purchase.
Work Truck Solutions reiterated Comvoy.com is the structured, searchable, marketplace for work-ready trucks and vans, serving businesses of all kinds. Comvoy listings are designed to deliver information that matter to commercial buyers, such as complete configuration details with both body and upfit information.
With Crestline functionality integrated into each Comvoy vehicle detail page (VDP), commercial vehicle shoppers have an accurate view of the full cost of purchasing a vehicle with delivery included — without leaving that page.
For potential buyers, the result is a smoother shopping experience, and for dealers, increased odds of closing sales, according to Kathryn Schifferle, founder and chief vision officer of Work Truck Solutions, the company behind Comvoy.com.
"Selling and buying commercial vehicles can be complicated," Schifferle said in a news release. "Our team works hard to identify and eliminate friction in the process. Integrating Crestline's API gives buyers more confidence in purchasing non-local vehicles by eliminating apprehension associated with knowing the 'full cost' of the work truck, van or SUV."
Crestline has been involved with commercial and fleet vehicle shipping since 2010, providing transport services for thousands of modified and specialty-upfit vehicles during that span.
"With today's customers expecting as much efficiency as possible from the online shopping experience, we are proud to be the first to deliver integration that uses the vehicle configuration to accurately create the shipping estimate," Crestline founder and president Alan Levy said.
"We are excited to work with a like-minded partner in Work Truck Solutions, who shares the same vision of simplifying and streamlining automotive logistics through a robust technology solution," Levy went on to say.
And in the other company development, Work Truck Solutions pointed out that two years of drastically lower vehicle production has accelerated the focus on innovation in data reporting and online ordering.
Its updated upfitter suite includes five on-demand reports offering insight into inventory, on-lot movement, days to turn, leads by product (chassis and body types) and dealership statistics.
In addition, Work Truck Solutions said its reporting can help upfitters locate bare trucks and van chassis, as well as compare their performance by categories to aggregated competitors.
And now, active body manufacturers are being featured on Work Truck Solutions dealers' websites in CV Showroom, the digital catalog that can help buyers shop for any out-of-stock configuration they want to order.
Along with new data reporting and the integration of manufacturers' products into EZOrder and CV Showroom, Work Truck Solutions is also launching new functionality for distributors and manufacturers on Comvoy.com.
Schifferle said all industry distributors and manufacturers will be listed on Comvoy and will be searchable by name and ZIP code.
She added enhanced Comvoy listings will highlight manufacturer and distributor certifications, products, services, and more.
"We are committed to connecting the entire supply chain — helping buyers understand the unique value of each upfit brand – and continuing to create efficiencies throughout the ecosystem," Schifferle said.
"As we move more and more of the transactional steps of buying a commercial vehicle online, demonstrated by our recent releases of online finance approval and online transport scheduling, we want to include and empower our upfit manufacturers and distributors, who are essential to this B2B value chain, to take advantage of both the marketing and operational benefits," she went on to say.
During NADA Show 2023 in Dallas, Schifferle discussed the commercial vehicle space during an episode of the Auto Remarketing Podcast, available below.