Xtime: Customer retention is top concern for 64% of dealers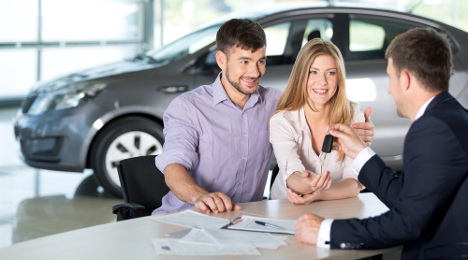 LAS VEGAS -
The service department certainly helped steer many dealerships through the recession, says Xtime's Jim Roche.
But as he illustrates through an Xtime presentation during an interview with Auto Remarketing at the NADA Convention & Expo in April, it's still a resource whose potential is not yet fully realized.
Roughly 11 percent of the revenue from a typical dealership is through fixed operations and the service department, said Roche, who is senior vice president of marketing and managed services for the company that provides retention solutions.
However, service generates more than 60 percent of the profit. What's more, new- and used-vehicle profit margins that are slimming down.
But still, dealerships capture less than a third of service visits, Roche said, citing research from parent company Cox Automotive.
"So, if the goal is profitable growth and new cars and used cars are trending down, the opportunity is in service," he said.
And it largely boils down to customer retention.
In fact, the 2016 Xtime Market Research Study found that 64 percent of dealerships said their primary concern overall is customer retention.
Looking at the following statistics, it's not hard to see why.
Roche shared a cost-benefit analysis when it comes to loyalty. Citing John Wiley & Sons, he points out that it is 10 times more expensive to get a new customer than to retain an existing one.
Meanwhile, citing a GM Authority blog post, Roche shared data from a General Motors presentation indicating that annual revenue climbs $700 million for every percentage point that sales retention increases.
In its own market research study, Xtime found that a big impact to the service operations is the "consumer expectations of the experience," Roche said.
In fact, high consumer expectations in the service lane was often the first thing that service managements/upper management pointed to, Xtime's presentation shows.
Consumers are emphasizing a personal touch, amenities (like Wi-Fi or a latte), transparency, nice waiting rooms and strong communications during the service process.
Their expectations, Roche said, "are driven by non-automotive companies," like Amazon or Uber.
Or better yet, Dominos, where you can "configure" your pizza online and track its cooking-to-delivery progress.
"That's the experience you can get for a $10 pizza, but you can't get that experience for a $25,000 car," he said.
That's what Xtime hopes to change. And to their credit, many dealers appear to recognize that.
Xtime's study found that 94 percent of dealers believe the experience is actually more important the repair itself.
Bearing these trends in mind, Xtime launched a new service retention platform called Spectrum on April 1. The program is cloud-based system that integrates four Xtime products — Invite, Schedule, Engage and Inspect powered by Service Pro.
"Growing profitably is a dealership's No. 1 objective, and customer loyalty is the most effective way to achieve it," Roche said in the news release on the product.
"But 83 percent of surveyed dealers state that their existing systems do not support a superior ownership experience," he continued, citing FARM Market Research: 2016. "That's why we developed Spectrum. Its integrated, cloud-based tools can deliver the valuable, convenient, trustworthy service experience that today's customers are looking for — the kind that can turn one-time buyers into repeat customers and enables profitable growth."
The four elements of Spectrum work together to "modernize the service experience at every touchpoint," the company said. Xtime explained how that works:
• The Invite dashboard shows real-time shop capacity. This lets the dealer determine which time lots are available, then use promotions to get customers in those spots.
• The Schedule function then reaches out to the customer for service scheduling via consistent messaging through Web, mobile and in-car systems.
• Through the Engage function, tablet-friendly access is available for menus, pricing and service history, plus integrated checkout and bill pay.
• Lastly, Inspect powered by Service Pro offers an electronic inspection tool along with workflow collaboration and interactive customer approvals.
All four of the products operate within the Xtime Cloud.