Last week in the lanes: Demand for small, inexpensive cars slows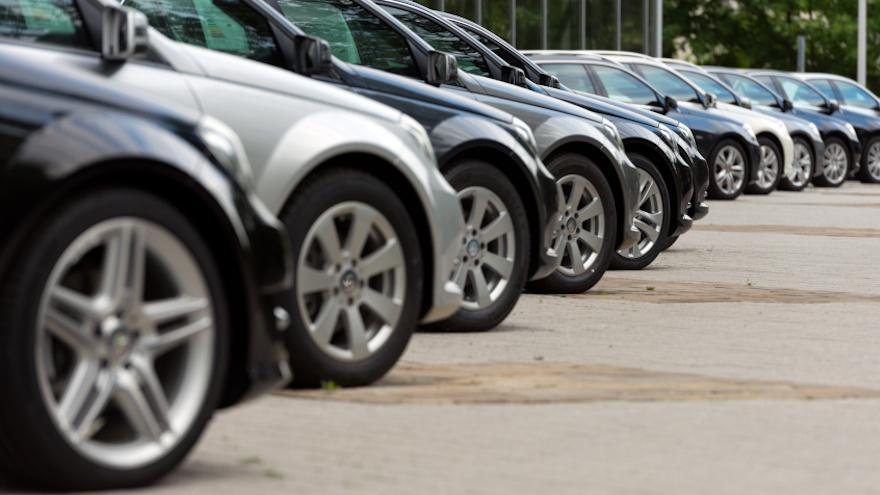 Price drops in the auto auction lanes continue what have been slow but consistent declines. The Canadian Black Book wholesale price index fell by 0.30%  last week.
The small pickup segment was up 0.72% followed by the full-size car segment at 0.55%. Full-size cars are gaining in popularity, as demand for smaller, less expensive vehicles slows.
According to CBB, another recent OEM model discontinuation reflects this trend.
CBB said in a press release, "As the car market continues its transition away from small and inexpensive vehicles, another example has announced it will be discontinued for the 2024 model year. The Kia Rio has long been a mainstay in the subcompact car segment, but like many others in its class will also not return."
The segments with the largest declines in price last week were compact vans, full-size pickup and full-size vans, which were all down 0.68%.
Segments are still showing signs of higher-than-normal declines from a historical perspective. The car segments fell by an average of 0.08%, while trucks and SUVs slid by 0.30%.
Interestingly, one of the truck segments showed particularly stable pricing, with rates rising by 0.72%, the most of any segment last week. Following small pickups was the full-size car segment rising by 0.55%.
Last week, the cars retained value better than their larger counterparts. Demand for quality used cars has kept prices stable. Three out of the nine segments CBB tracks saw. Full-size cars (up 0.55%) led the pack for car price hikes, followed by the premium sporty cars, with a slight lift of 0.04%.
On the other hand, the car segments that took the biggest hits last week were the compact cars once again with a drop of 0.45%, followed by the midsize cars with a decline of 0.24% and near luxury cars at 0.19%.
Many of the truck segments saw prices drop by $100. And all but one of the truck segments dropped in price, with the aforementioned full-size cars being the outlier. Leading the pack with the biggest drop were the compact van, full-size van and full-size pickups with a drop of 0.68% for all three segments. Some truck segments are performing better than others, although from an average perspective, value is slipping much faster than within the car segments.
Used retail prices are reflecting a bit of softening, as well. The average price last week on the lots was roughly $38,000, the same recorded for the two weeks prior.
In the CBB analysis accompanying the index report, the company said the wholesale market continued to contract in Canada, with supply remaining low and demand high for more recent and clean vehicles.
"Upstream channels continue to tap supply before it can be available to wholesale markets," CBB said.
Conversion rates were quite varied. Some observed sell rates were as low as 16% but most were in the 35-45% range.
"Last week we saw less sellers dropping floors, which has been contributing to lanes with lower sell rates," CBB said.
According to CBB, interest rates are still rising in Canada, putting pressure on consumers to stall while making a purchasing decision on big-ticket items like vehicles and homes.
To get a full-picture view of the wholesale auto landscape, see additional AR Canada stories based on recent wholesale price declines:
Declines in wholesale prices defy historical seasonality
CBB wholesale index reflects consumer trend toward smaller vehicles
In Canadian wholesale market, car prices steadier than larger vehicle segments