Autosled promotes longtime exec to director of enterprise sales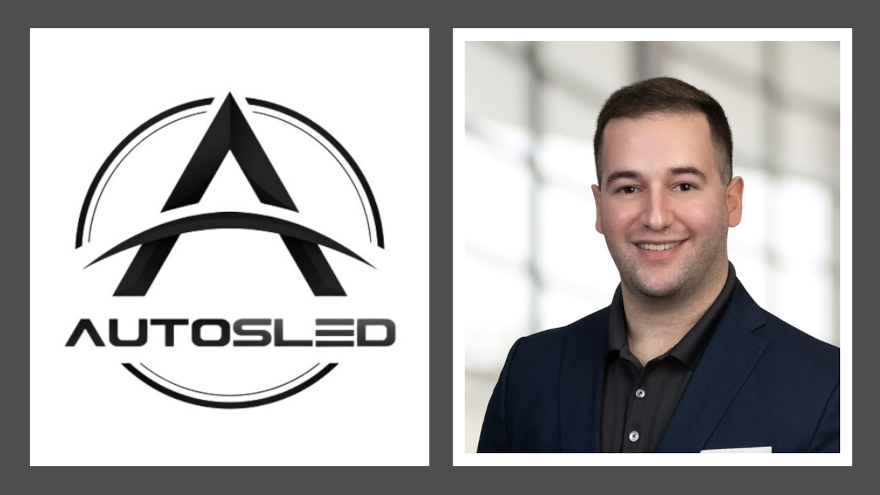 A week after upgrading its platform, Autosled promoted one of its longtime executives to be director of enterprise sales.
The provider of digital technology solutions for vehicle transport logistics announced the promotion of Sam Goldenberg to this new role on Monday. A member of Autosled's team since the company's launch, Goldenberg most recently served as the company's inside sales manager.
"With a proven track record of being one of Autosled's top sales producers, coupled with consistent, raving customer feedback, Sam has earned this next step in his career at Autosled," Autosled vice president of sales Bart Schuster said in a news release. "He and his team will be the incubator for the division's future growth, continued customer retention, and future service and expansion efforts that will be critical for Autosled."
Goldenberg's promotion comes in conjunction with the development of Autosled's new enterprise sales division.
A key component of Autosled's continuous improvements for its products and infrastructure, this team is focused on meeting the increased vehicle demands from mid-size and large retail automotive dealer groups.
Working closely with other departments of the company including product, IT, marketing, and operations, retail auto dealers managing multiple stores and brands can now use Autosled's enterprise sales team to help streamline their vehicle transport operations.
In this position, Goldenberg will be responsible for hiring, training and mentoring Autosled's new enterprise sales team while ensuring market coverage for retail auto dealerships at the group level.
Goldenberg also will identify promotional opportunities for future business development managers at Autosled.
"Sam is uniquely qualified for this position. He spent his early days at Autosled developing and expanding the transporter network along with my brother, Dan Sperau, and myself. He was intricately involved with the company's beginning and has grown alongside it," Autosled co-founder and chief revenue officer David Sperau said.
"Couple that with his partnership expertise in high volume dealer groups, and it produces the perfect blend needed to continue growing Autosled's national footprint," Sperau went on to say.