Former Volvo executive joins UVeye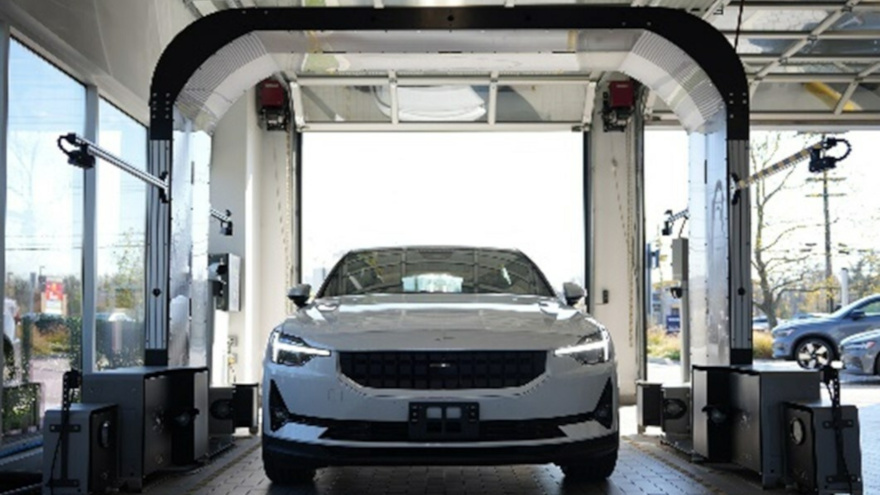 UVeye, which develops automated vehicle-inspection systems, welcomed a new executive on Tuesday who brings vast OEM experience.
The company that recently secured $100 million in Series D funding to support major new partnership, sales and manufacturing initiatives in North America hired Rick Bryant as its new executive vice president for strategic partnerships.
Bryant most recently served as executive vice president of sales for Volvo Cars US.
UVeye CEO and co-founder Amir Hever said Bryant will be responsible for expanding UVeye's existing partnerships while developing new relationships with major automotive dealership groups, fleet customers and used-vehicle auctions in North America and elsewhere around the world.
The company's recently completed Series D investment round was led by Hanaco VC, a venture-capital firm based in New York and Tel Aviv with $1.5 billion in assets under management.
Existing investors that also participated in UVeye's latest round included GM Ventures, CarMax, W.R. Berkley Corporation and F.I.T. Ventures L.P. as well as various Israeli institutional investors.
Bryant served as executive vice president of sales operations for Volvo Cars US from 2013 through December of 2022. He joined the company as an aftermarket sales manager in 1993 and went on to hold a series of senior management positions in commercial sales, regional operations and customer service.
Bryant previously worked in sales with various other automotive brands, including Subaru, BMW, Buick and Honda.
"Our goal is to revolutionize and standardize how the auto industry detects vehicle damage and mechanical issues," Hever said. "Rick Bryant will play a key role in achieving that goal as we expand our operations in North America, Europe and the Asia Pacific region."
UVeye currently has facilities in Israel, Japan, Germany and the United States. Since its founding in 2016, the company has raised $200 million in investment capital and formed strategic partnerships with numerous automakers, dealership groups and used-car auctions.
A Boston native, Bryant currently resides in the New York metropolitan area and will work out of UVeye's offices in Teaneck, N.J.
UVeye produces a suite of vehicle-inspection systems designed for use at dealerships, auctions and major fleets, including:
—Helios: An underbody scanner that detects a wide variety of problems including frame damage, missing parts and fluid leaks, as well as brake- and exhaust-system issues.
—Artemis: A system that checks tire quality. Within seconds it identifies tire brand, technical specifications, air pressure, tread depth, sidewall damage, whether or not a vehicle's tires are mismatched and alignment issues.
—Atlas: A 360-degree vehicle-exterior detection system that checks sheet metal and other external body components such as bumpers, door locks, grilles and windows.
—Apollo: An interior inspection product that provides dealers, auctions and fleet managers with a complete view of a vehicle's interior to check for its overall condition.