UVeye secures $100M Series D funding round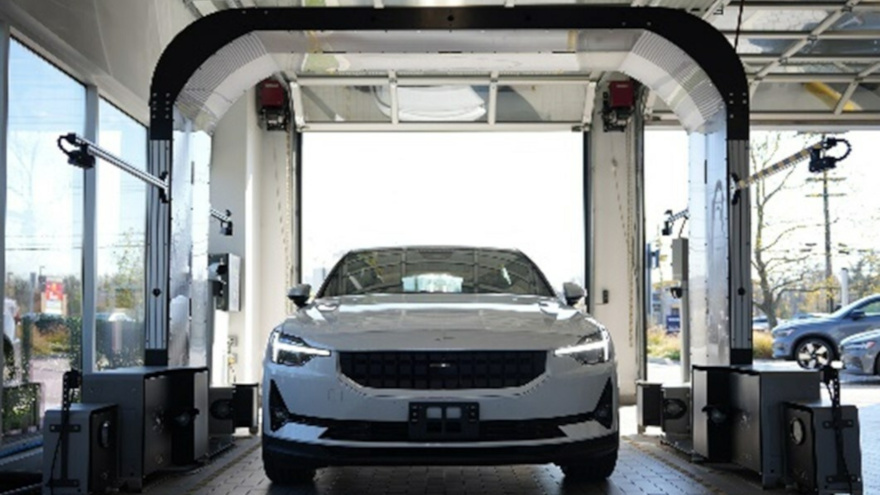 UVeye, which develops automated vehicle-inspection systems, said Tuesday it has landed a $100 million Series D funding round led by Hanaco VC.
The round also included participation from existing investors GM Ventures, CarMax, W.R. Berkley Corporation, F.I.T. Ventures L.P. and Israeli institutional investors.
UVeye plans to use the Series D funding to build inspection systems in North America, drive U.S. sales growth and expand to new markets.
UVeye was founded in 2016 and has raised $200 million to date, while also partnering with automakers, dealer groups and auctions.
That includes its work with CarMax, which is using UVeye for automated wholesale inspections at its online auctions.
"UVeye's goal is to both revolutionize and standardize how the auto industry detects vehicle damage and mechanical issues," UVeye co-founder and CEO Amir Hever said in a news release. "Our patent-protected technology provides automakers, dealers and fleet operators with unmatched solutions for quickly and accurately identifying vehicle problems while setting new quality standards for the industry."
Hever added: "The confidence that Hanaco VC and our other strategic investors have shown in UVeye will allow us to further scale our operations and introduce industry-first inspection technology at thousands of dealerships, used-car auctions and fleets throughout the United States within the next three years."