McConkey Auction Group launches hybrid auction in Alaska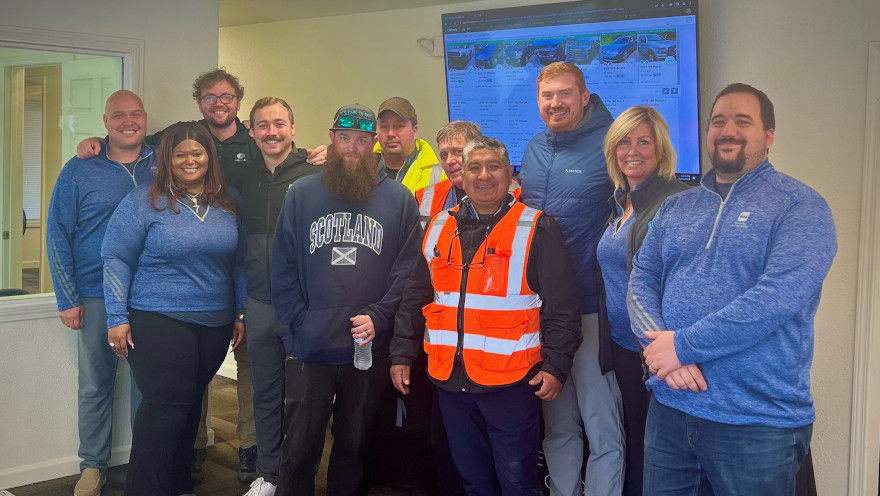 The McConkey Auction Group is expanding. And this time, it's through an all-new greenfield location.
The auction group announced Thursday that it has launched MAG Alaska, a hybrid auction located on four acres in Anchorage.
The location includes a 300-unit consignment lot, test track and vehicle inspection services. Vehicles are actually sold through the company's MAG Now digital platform, which is powered by EBlock.
Dealers can preview, drive, bid on and buy vehicles on site at the auction's dealer lounge or do so remotely.
"MAG Alaska opened with a strong sale on June 28 and we couldn't be more excited!" MAG Alaska general manager Andy Sellers said in a news release. "Dealers who weren't familiar with the EBlock platform participated in demos beforehand, we had a solid offering of vehicles, and buyers stepped up, converting nearly 60%."
The group said the inaugural sale attracted dealers from Anchorage, Fairbanks, Wasilla and Kenai, among other areas of the region.
Going forward, MAG Alaska will continue hold sales on Wednesdays at noon (local time).
"We are so happy to have MAG here in Alaska," said Joe McArthur of Fairbanks Nissan said in the release. "A dealer-focused wholesale auction group with proven processes is exactly what our community needs!"
The McConkey Auction Group now includes physical auction locations at DAA Seattle and DAA Northwest and now the hybrid location in Alaska. It also includes MAG Now digital auctions, powered by EBlock, specialty sales and Auction Direct Remarketing.
The group sold DAA Las Vegas last month to America's Group.