Peer-to-peer car sales app expands into Texas & claims SXSW accolade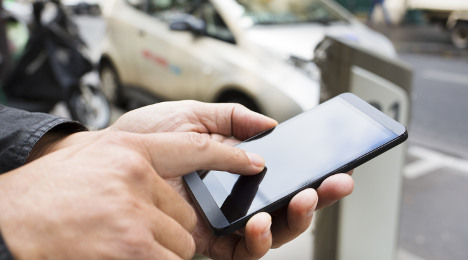 AUSTIN, Texas -
Coinciding with the launch of its tool in Texas, Blinker — which contends it offers the only mobile app that allows people to buy, sell, finance or refinance their vehicle by simply snapping a photo — was selected as a winner of the 2017 South by Southwest (SXSW) Interactive Innovation Awards.
Blinker was picked from hundreds of applicants around the world for the SXSW awards that honor the "best and latest advancements in the digital industry." Blinker said it was recognized this week for its creativity, form, function and overall experience in the "New Economy" category, which is awarded to the brand that is best "redefining the exchange of goods and services."
Blinker is led by John Elway Dealers and Summit Automotive Partners founder Rod Buscher.
"Blinker is honored to receive the SXSW Interactive Innovation Award. Blinker isn't just a new car app — it's a whole new approach to car ownership," said Buscher, who is now chief executive officer of Blinker. "Blinker uses technology to put people in control of car ownership in the same way that Airbnb revolutionized their industry. No banks or dealers which means no extra fees or markups."
After launching in its home state of Colorado back in September, Blinker made its services available in Texas this week, too. Blinker can verify ownership records and buyer and seller identities, handles payments through the app, conducts a 17-point fraud check and offers a free Carfax Vehicle History Report with every listing.
Furthermore, Blinker integrates Black Book pricing guidance, ensures the seller receives payment securely and transfers the title electronically. Blinker also can allow people to sell their vehicle even if they still have an outstanding installment contract.
Blinker thinks it's made the process of refinancing a vehicle easier than ever. Owners can download the Blinker app, snap a photo of their car and driver's license and answer a few finance-related questions. Blinker instantly can display new monthly payment and cash back options, if applicable.
To finalize their new Blinker contract, owners can sign documents directly in the app. Blinker specialists can handle all the paperwork and pay off their existing contract. Owners can reach Blinker finance specialists by phone or email for help.
"We offer car loans that are competitive, transparent and easy to complete from anywhere — all in the Blinker app. Car owners can refinance an existing loan in minutes — all on their mobile device. No banks, no dealerships," Buscher said.
Blinker, which has grown to include 54 full-time employees, added that it will be expanding into other states in 2017.