Used EV prices have plummeted from a year ago, but will that spark greater interest?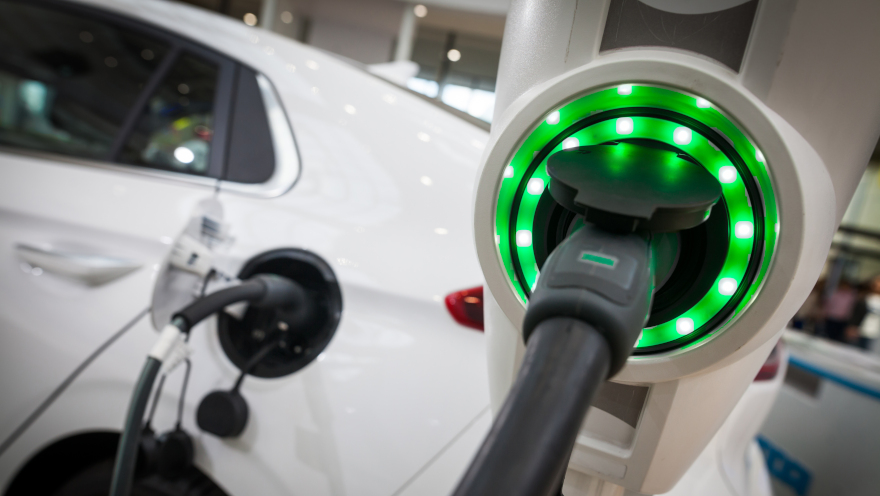 Traditionally, one obstacle to electric vehicle adoption (even used EVs) has been high prices that put many customers out of the market.
Well, perhaps that road bump has somewhat smoothed in the pre-owned market.
According to the latest CARFAX Used Car Price Index, prices on used hybrids and EVs were down 22.1% year-over-year in August.
That's a $9,000 drop on the price tag in just a year, which CARFAX said is "far and away the biggest decrease" among the segments in its analysis.
Used hybrid and EV prices dropped an average of $600 from July, which is tied with luxury SUVs for largest month-over-month decline in August, CARFAX said.
All segment prices were down year-over-year, and the market is especially ripe for good EV deals, as CARFAX notes, "it seems like a great time to go shopping for a used one."
Interestingly enough, though, they're not exactly flying off dealer lots.
According to an analysis last week from iSeeCars.com, average days on market for used 1- to 5-year-old used EVs was at 57.8 in July, compared to 26.4 days in July 2022. That's a 119.5% hike.
That spike has occurred even with average prices on these vehicles dropping from $64,049 to $39,156 over the same time frame – a 38.9% decline, iSeeCars said.
"The good news for electric vehicle buyers is that EVs are both cheaper and harder to sell in 2023, putting pressure on automakers and dealers to move them in a market that appears to have lost interest," iSeeCars executive analyst Karl Brauer said in the analysis.
"Both new and used EVs are taking more than 50 days to sell on average, meaning it takes more than twice as long for dealers to find EV buyers compared to a year ago," he said.
iSeeCars said in the report that among the drivers of used EV softness are "stabilized fuel prices, higher interest rates that make financing an EV more expensive than a similarly sized gasoline model, and ongoing concerns over charging options amid inadequate infrastructure."
That last factor perhaps explains a recent uptick from automakers and others to upgrade EV charging stations, and they're collaborating with third-party companies and dealers to help in those efforts.
For example, electric utility company Duke Energy has teamed with General Motors, Ford Motor Company and BMW of North America on a pilot program aimed at providing cost certainty for electric vehicle charging in North Carolina. Duke Energy's 12-month EV Complete Home Charging Plan pilot will allow N.C. residential customers to use up to 800 kilowatt-hours per month to charge an EV at home for a fixed monthly fee of $19.99 in its Duke Energy Carolinas service area and $24.99 in its Duke Energy Progress service area.
Stellantis has named Charge Enterprises an electric vehicle charging installation partner for the automaker's U.S. network of more than 2,600 dealers. Charge becomes the fourth recommended partner for dealer EV readiness for Stellantis dealers, joining Future Energy, Vehya and AGI.
Electric Era last week announced the close of its Series A financing to grow its network of proprietary PowerNode EV high-speed charging stations.
Andrew Friedlander and Nick Zulovich contributed to this report.